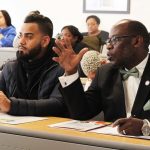 Private Group
active 1 year, 2 months ago
This platform is built for us to stay connected to collaborate and ensure we are all equipped to better support our families. WE ARE ALL IN THIS TOGETHER!
The parent coordinator virtual community is a professional community for parents and coordinators to connect, share resources, and spotlight current work. Parent coordinators – we encourage you to provide tips, encourage one another, and join live discussions. This is your virtual community to network with parent coordinators around the city.
This is a private group. To join you must be a registered site member and request group membership.