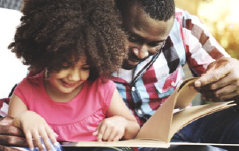 Remote Meeting Guidelines and Best Practices
Family Facing Site-Access to translated letters in 9 covered languages:
https://infohub.nyced.org/in-our-schools/translations/translation-and-interpretation
NYC Parent Survey:
https://www.schools.nyc.gov/about-us/reports/school-quality/nyc-school-survey
Principal Digest:
https://infohub.nyced.org/nyc-doe-roles/school-administrators/principals
PA/PTA Guidance of Virtual Environment
PA/PTA DECISION-MAKING IN A VIRTUAL ENVIRONMENT Parent Associations and Parent-Teacher Associations (PA/PTAs) play a key role in informing families about their children's school community and advocating for them. They are independent of the school and self-governing but must operate within a framework of rules, set forth in Chancellor's Regulation A-660, designed to ensure that all parents are represented, and decisions are made in a fair and inclusive way. In the wake of the governor's executive orders restricting public gatherings, the Chancellor has waived some requirements of A-660, including that PA/PTA members meet in person. Most other provisions of A-660, however, remain in effect. The intent of these guidelines is to provide clarity on how PA/PTAs can conduct business in the virtual environment without inadvertently violating the letter and spirit of A-660.
Virtual Environment Guidelines